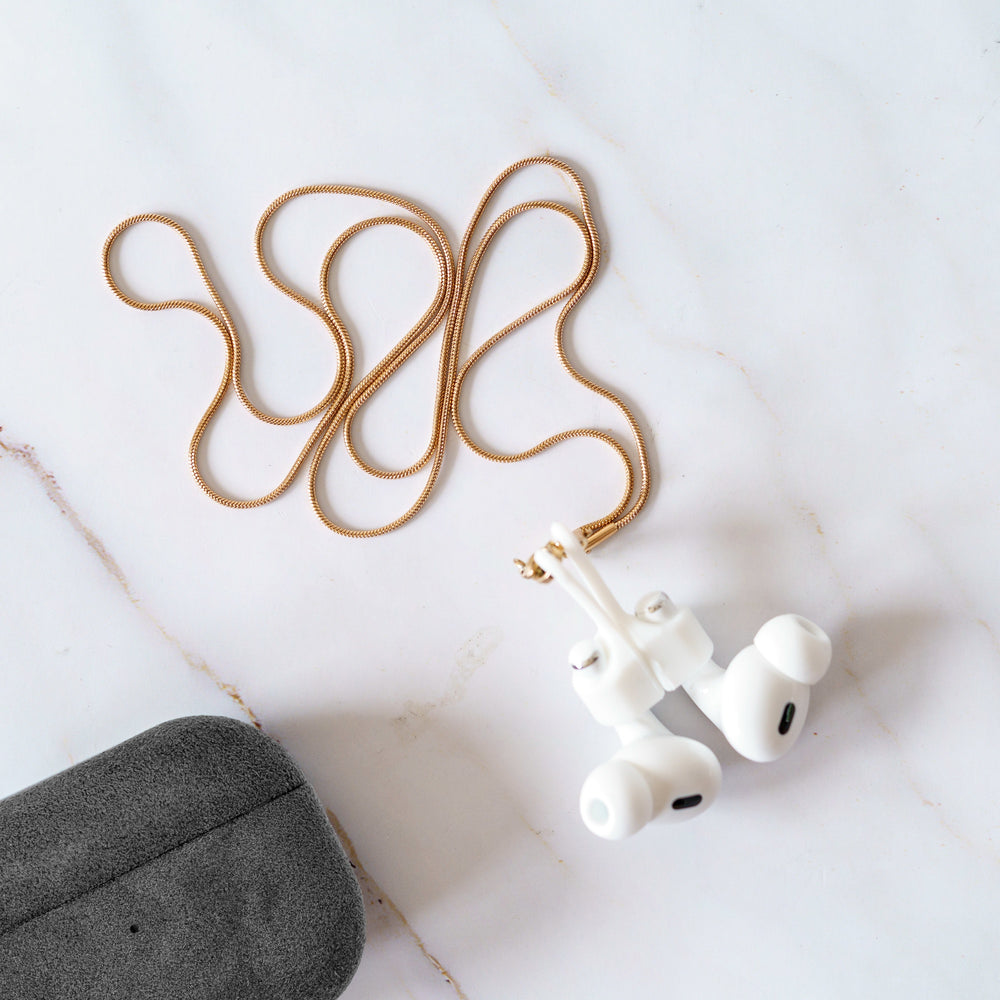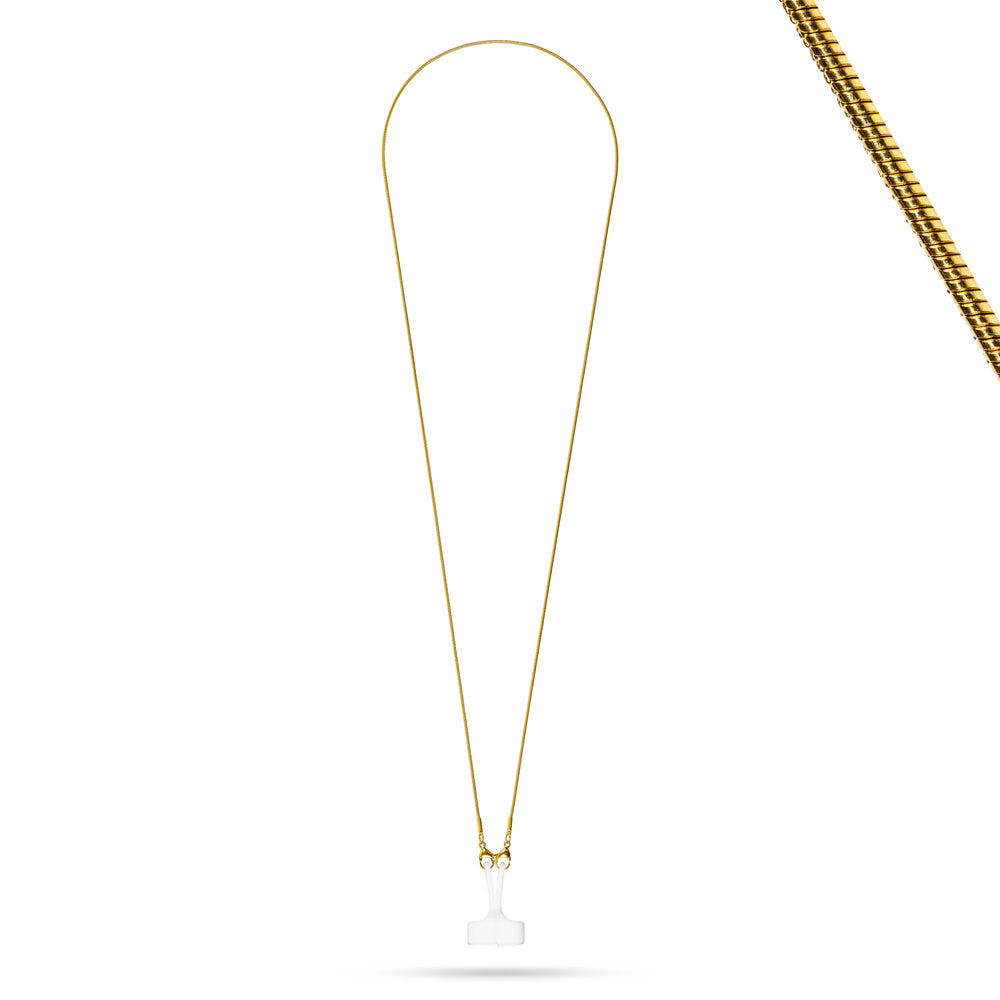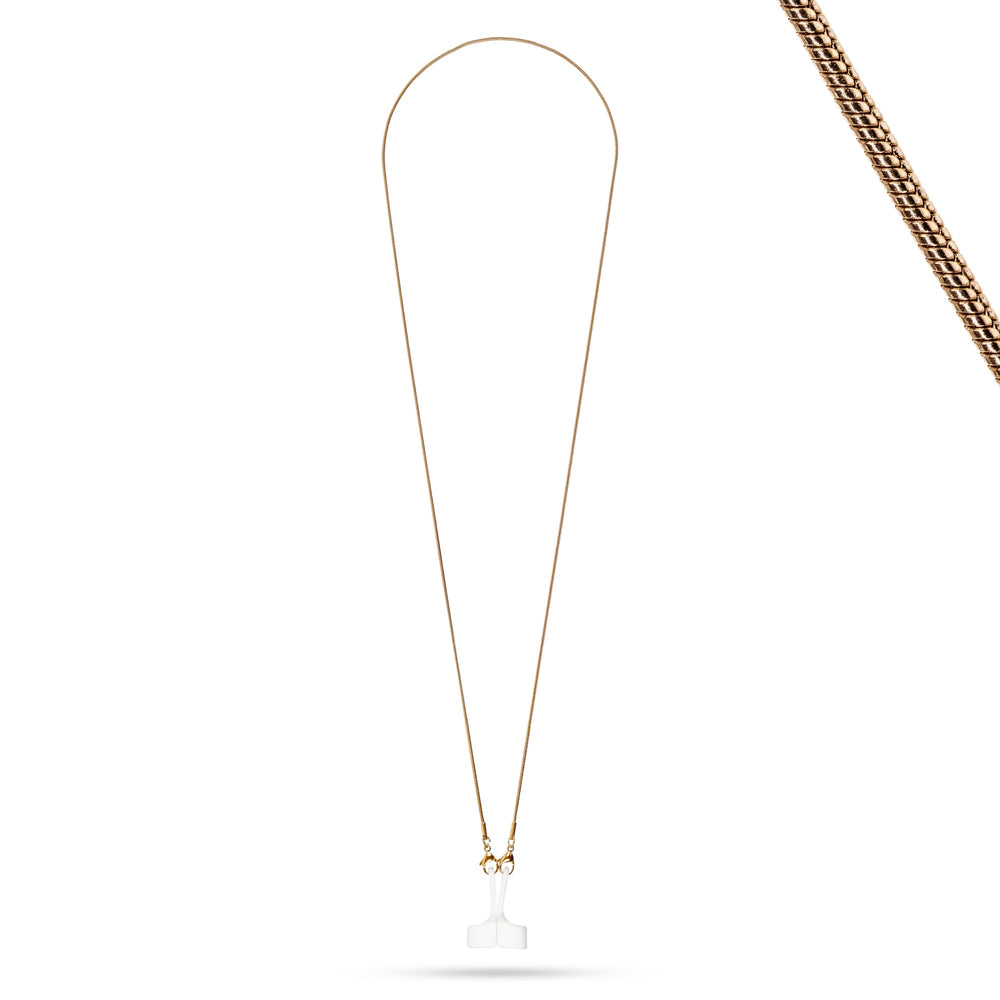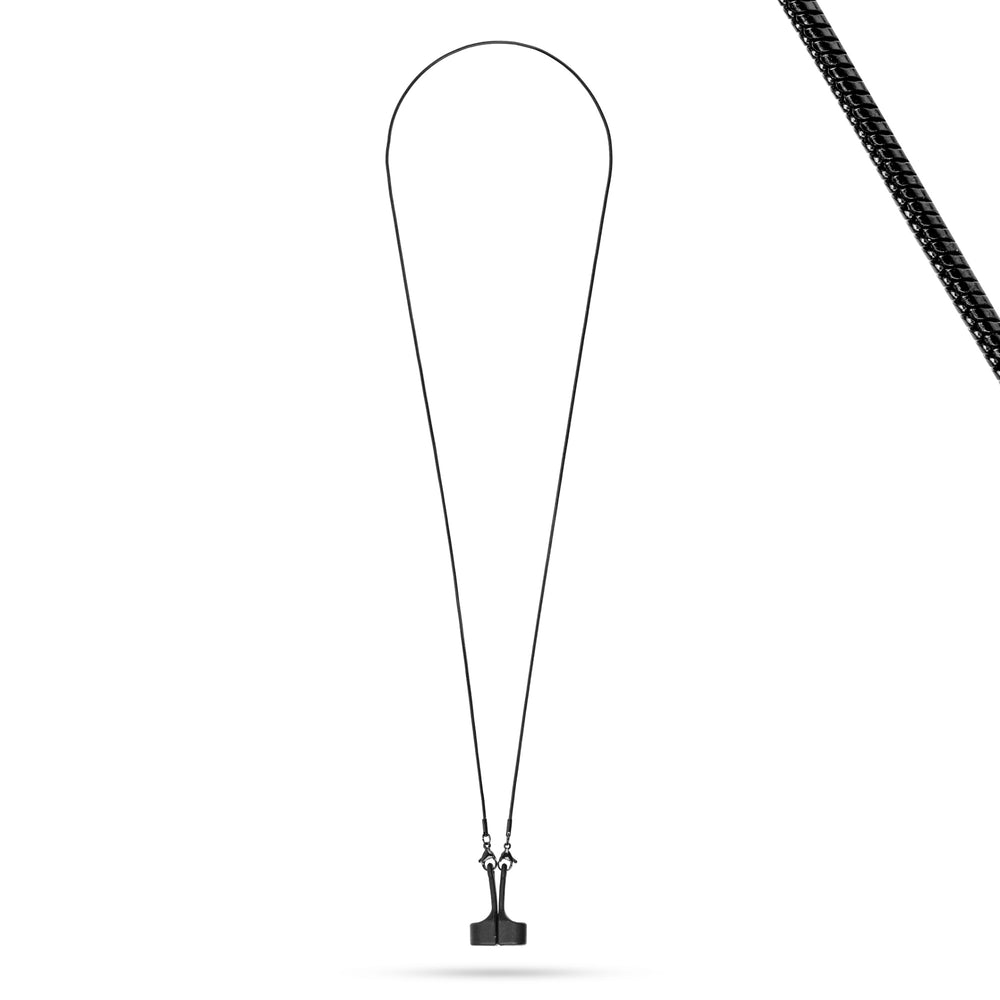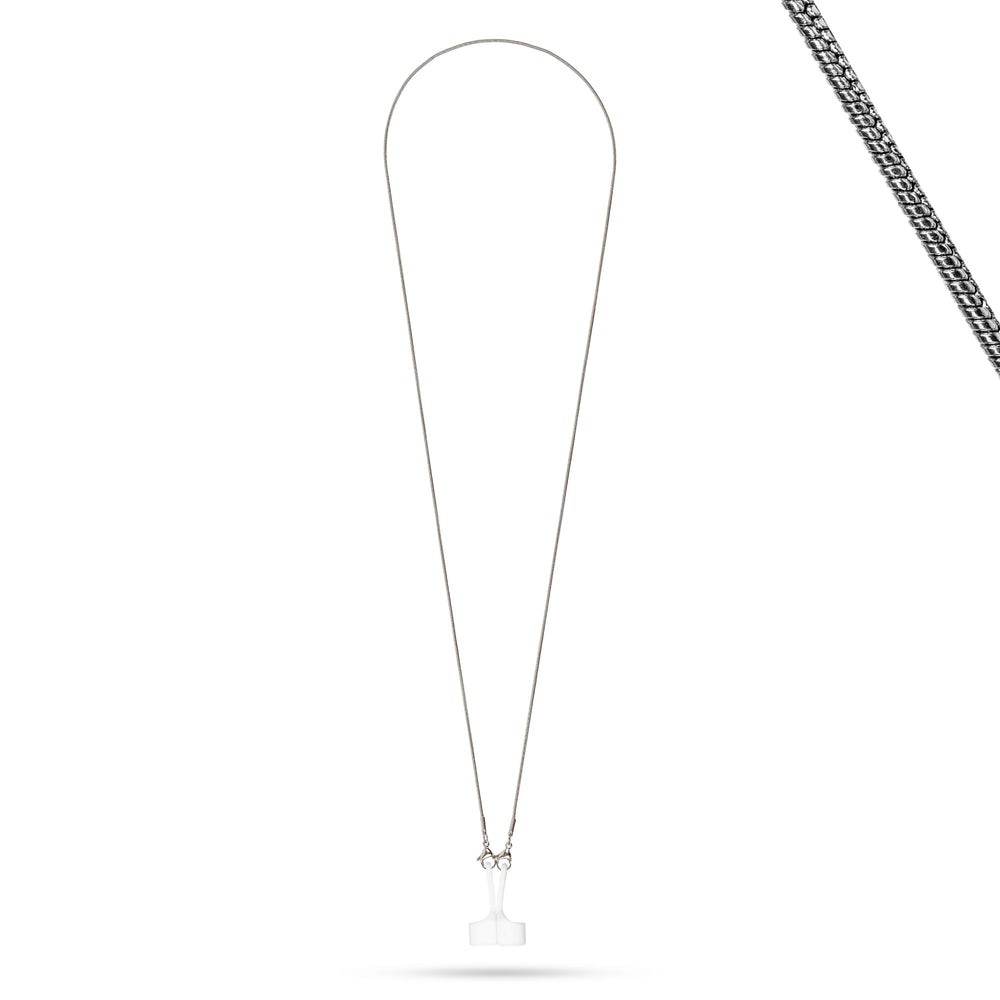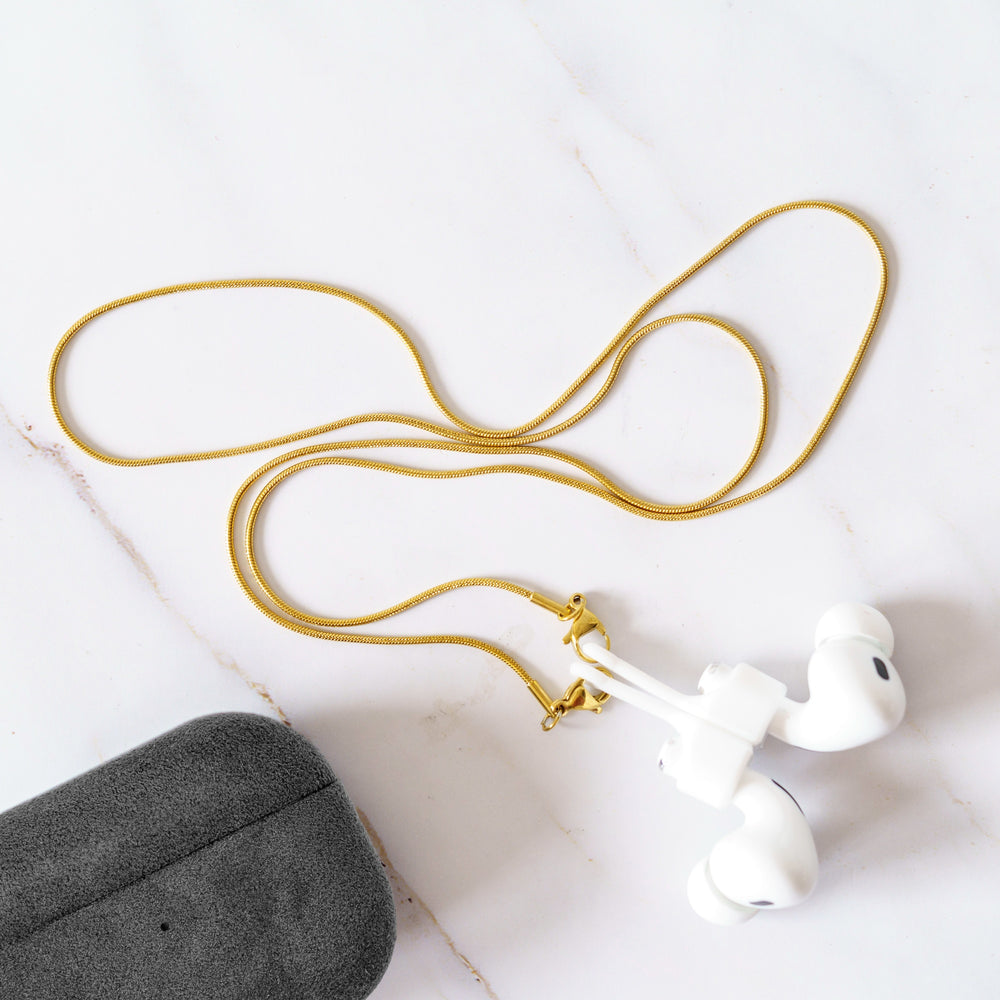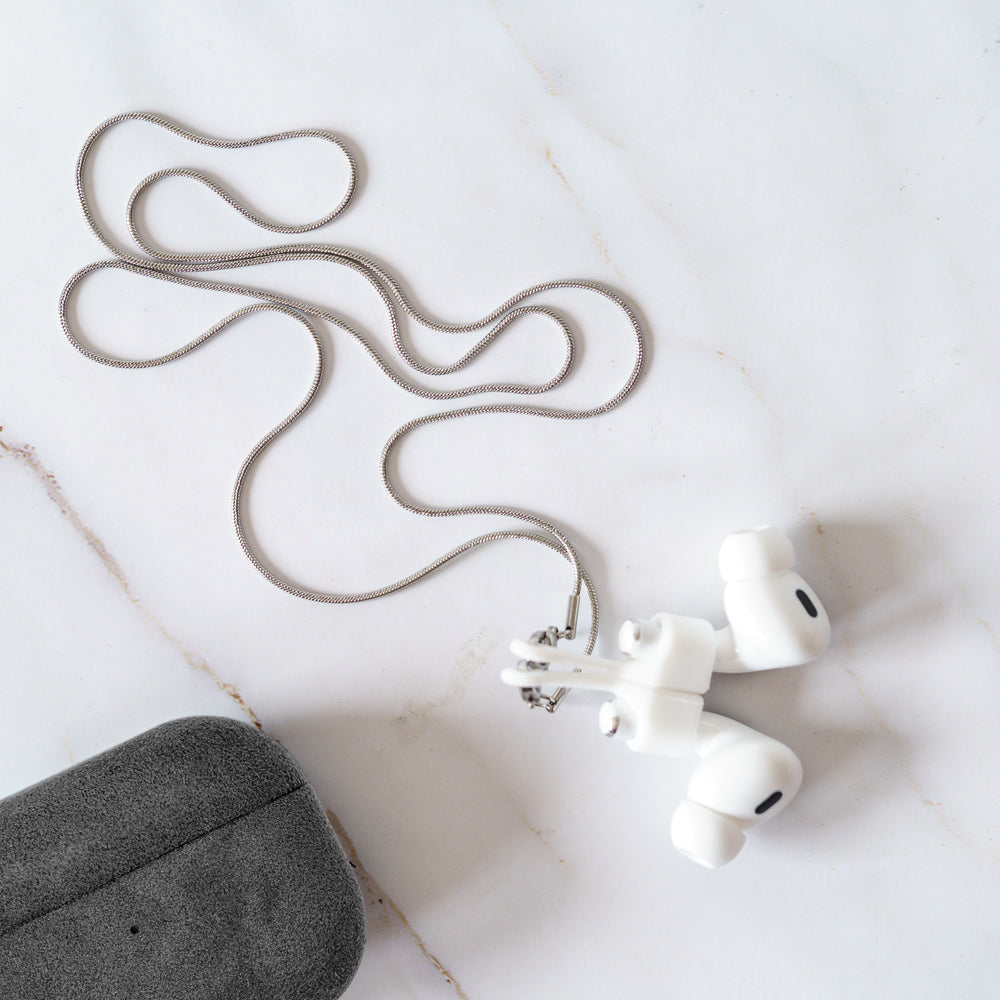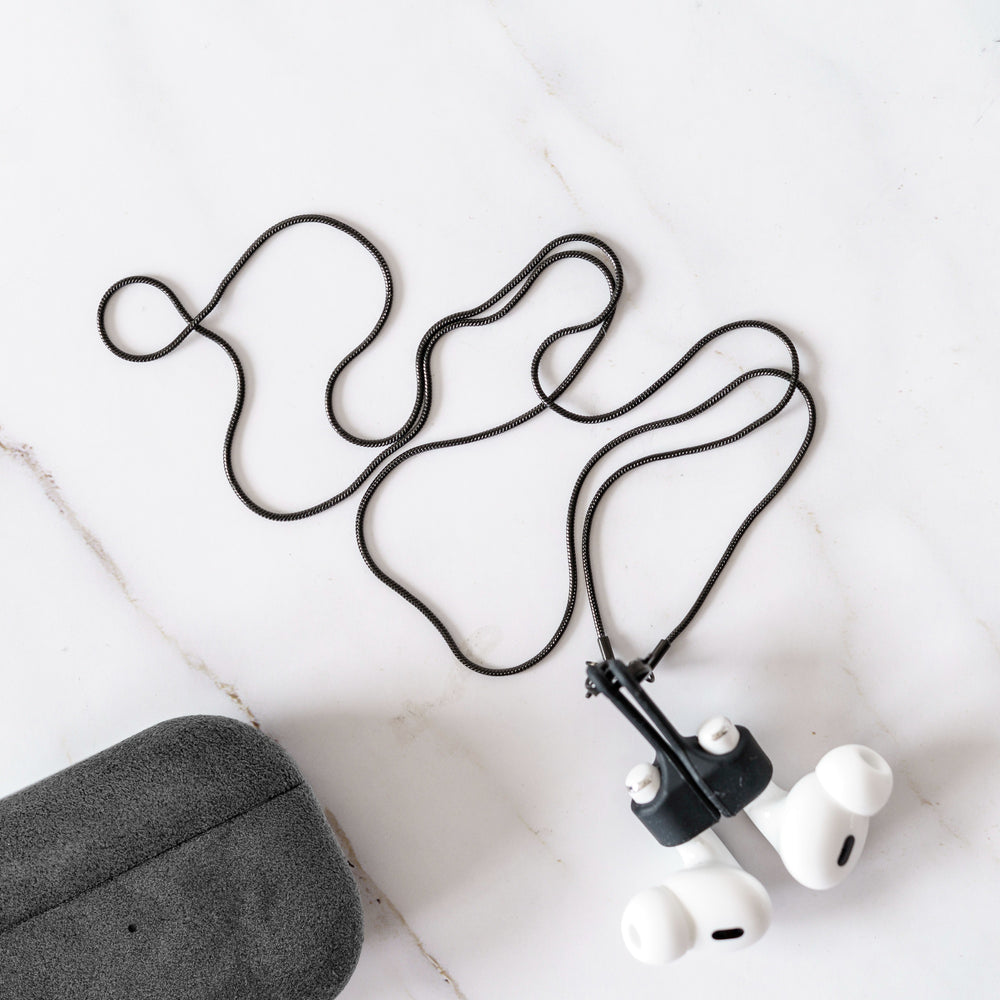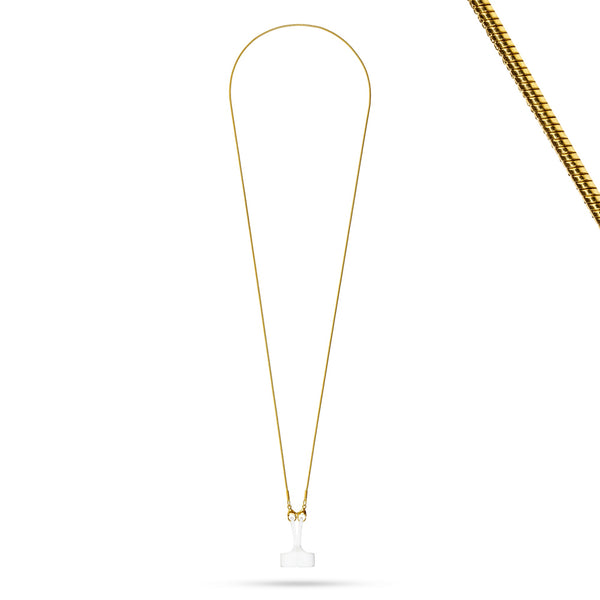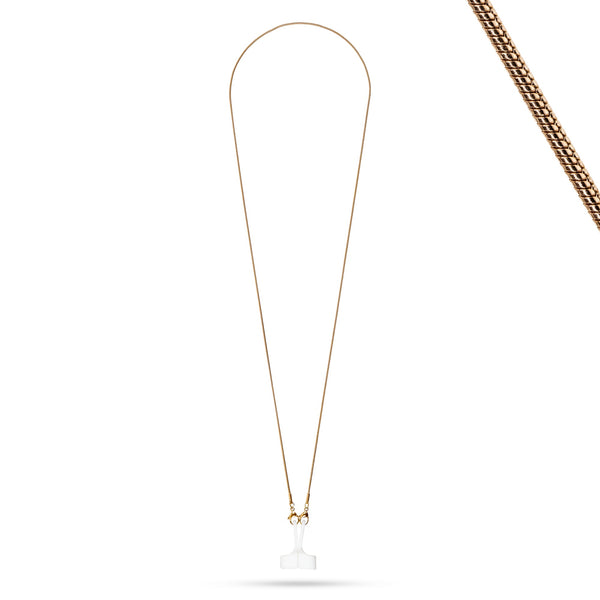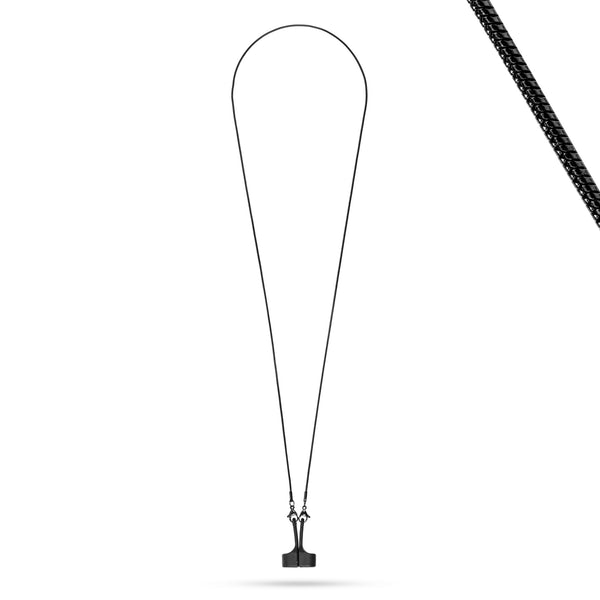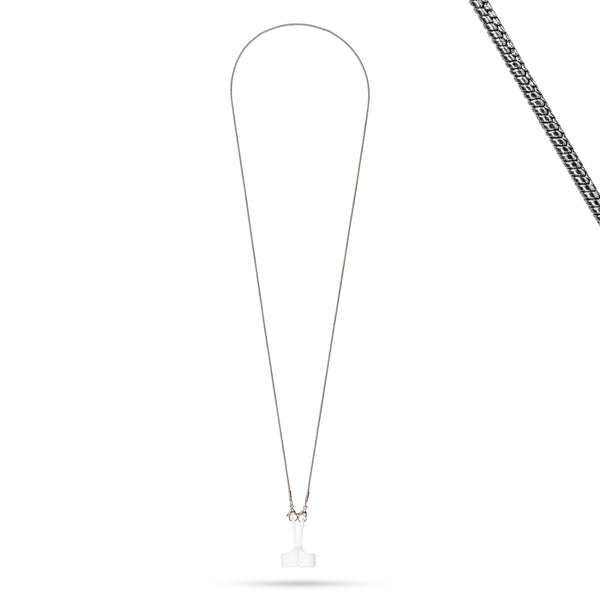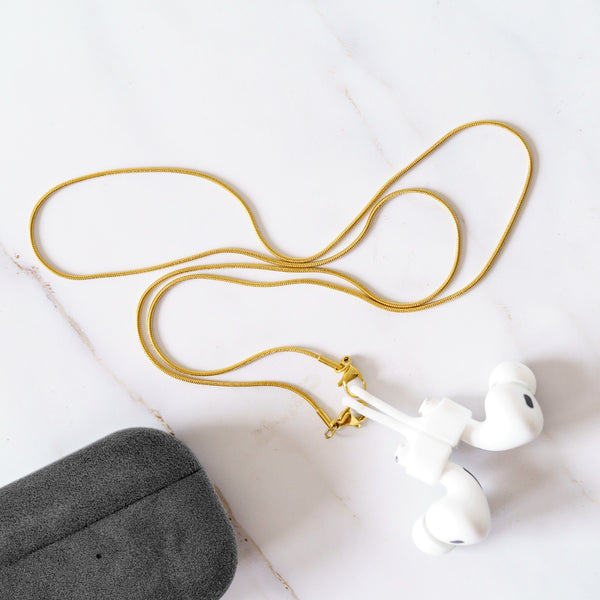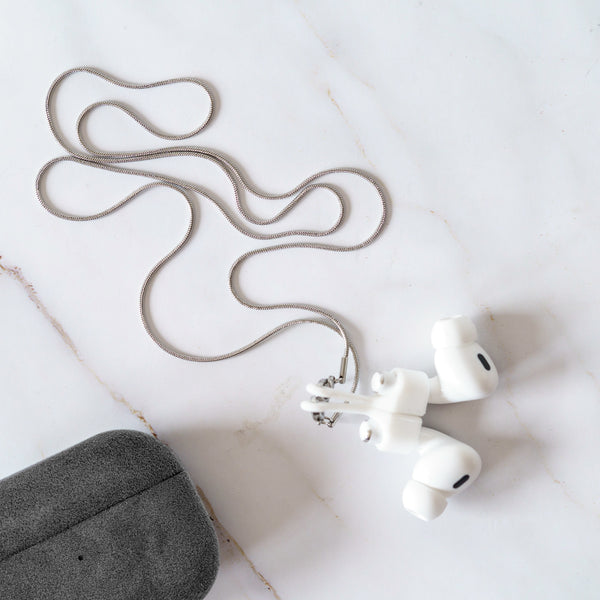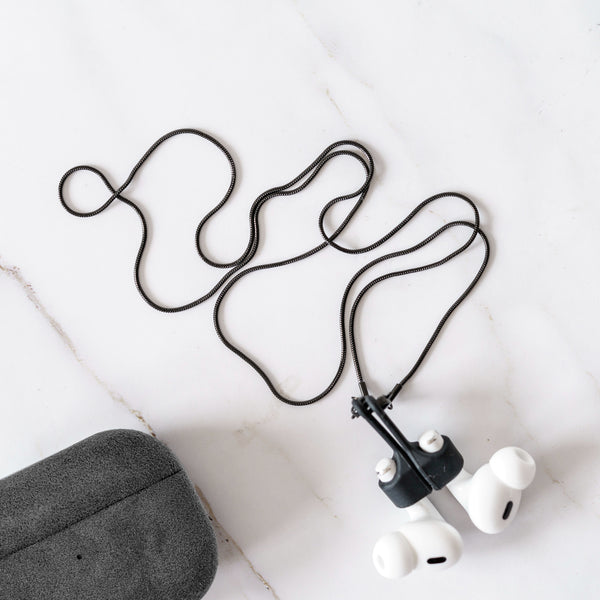 AirPods Necklace "Louisa" Magnetic | Strap for headphones with silicone | Necklace
inkl. MwSt., versandkostenfrei ab 10€
Versandbereit in 24h per DHL
Bereits über 25.000 zufriedene Kunden
Immer brandneue Artikel
Product details
Lieferung
Information
Our proven AirPods necklace "Louisa": This AirPods necklace is a customer favorite and has been tested by hundreds of customers for function and durability. The high-quality chain combined with the easy-to-connect brackets with magnetic function make this necklace a best-seller. And all this at a special price.
Compatible with all AirPods variants: AirPods 2nd Gen, AirPods 3rd Gen, AirPods Pro, AirPods Pro 2nd Gen
Available in the following colors: gold, rose gold, black, silver
Der Kopfhörer wurde von
Apple im Originalset gekauft. Unsere Aufgabe ist es, die einzelnen Teile aus
diesem Set auf Funktion zu überprüfen und anschließend als Ersatzteile zu
verkaufen. Da die Kopfhörer im Original gekauft wurden, besteht ganz normal
noch die Herstellergarantie.
BEREITS MEHR ALS 25.000 ZUFRIEDENE KUNDEN
---
Was dir auch gefallen könnte
---
Ähnliche Produkte
BESTSELLERS
SO BRINGST DU DEIN ERSATZTEIL ZUM LAUFEN
SCHRITT FÜR SCHRITT ANLEITUNG
1
Rufe im Menü "Einstellungen" den Bereich "Bluetooth" auf und klicke auf die Info-Taste neben den AirPods.
2
Klicke auf "Dieses Gerät ignorieren".
3
Klicke erneut auf "Dieses Gerät ignorieren".
4
Verstaue nun beide AirPods in dem zugehörigen Ladecase.
5
Prüfe die Statusanzeige, die jetzt gelb blinken muss, indem du den Deckel des Ladecase öffnest.
6
Drücke die Setup-Taste auf der Rückseite des Ladecase für einige Augenblicke. Du musst drücken, bis die Statusanzeige weiß blinkt.
7
Nehme das Abspielgerät, welches du mit den AirPods verbinden willst, in die Hand und gehe auf den Home-Bildschirm.
8
Öffne nun das Ladecase und halte dieses mit den AirPods darin neben dein Abspielgerät. Es startet eine Animation zur Einrichtung der AirPods.
9
Du musst nur noch auf "Verbinden" und anschließend auf "Fertig" klicken.
SO BRINGST DU DEIN ERSATZTEIL ZUM LAUFEN
SCHRITT FÜR SCHRITT ANLEITUNG