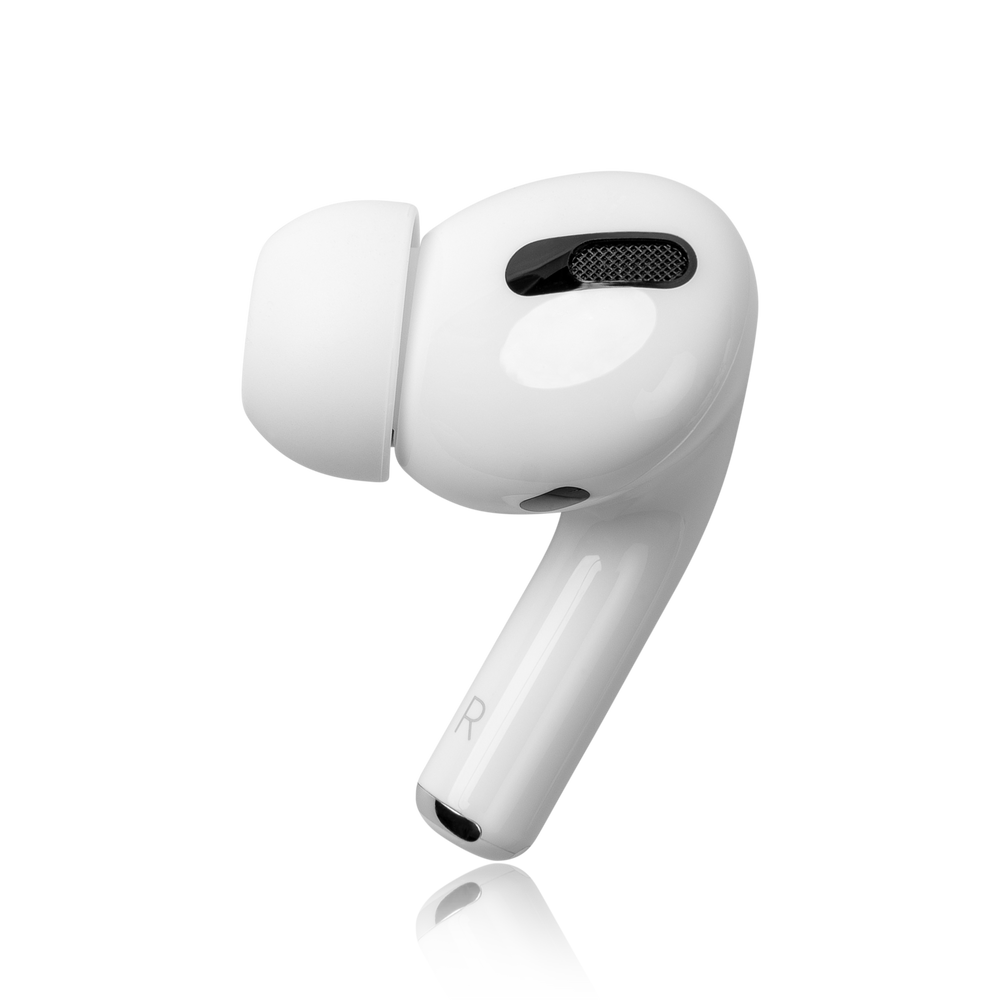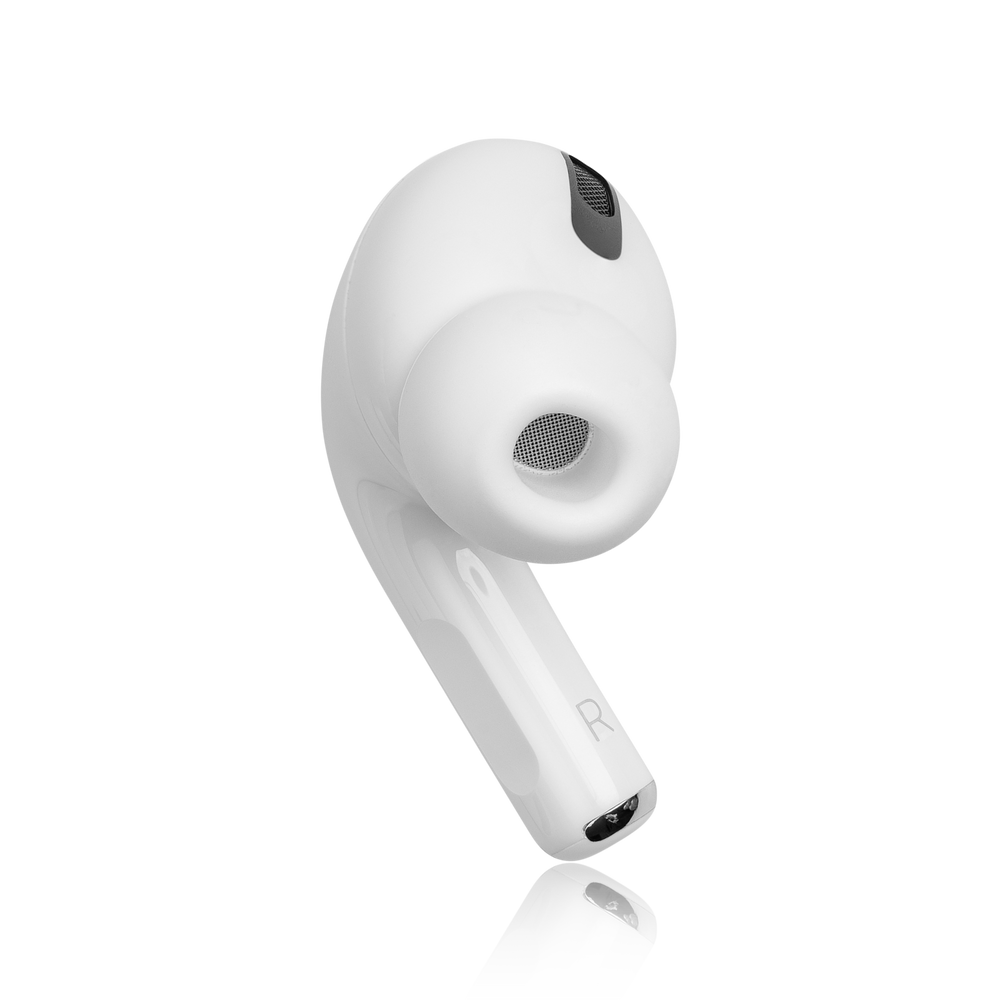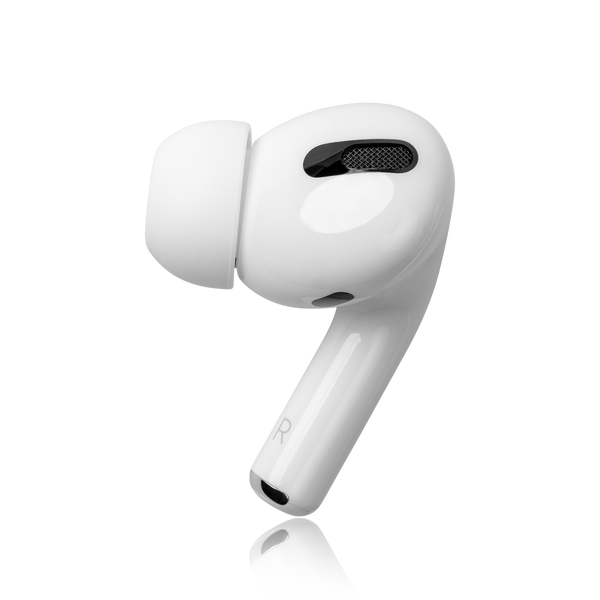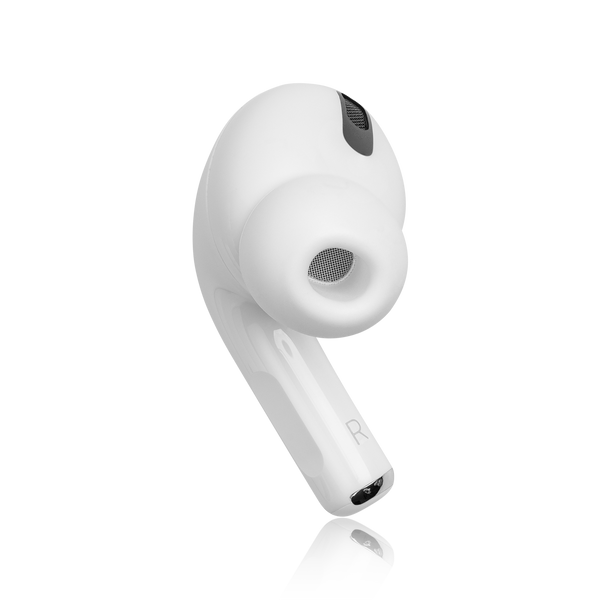 Apple AirPods Pro right side only (replacement right ear)
inkl. MwSt., versandkostenfrei ab 10€
Versandbereit in 24h per DHL
Bereits über 25.000 zufriedene Kunden
Immer brandneue Artikel
Product details
Lieferung
Information
Product Details
Apple Genuine Product

Apple AirPods Pro replacement single part, right ear (brand new)

Model Number: A2083 (right ear only)

Battery life of up to 4.5 hours

5 minute charge for 1 hour play time

With protection against sweat and water

3D audio with dynamic head tracking

Active noise cancellation and transparency mode

UPC:

0194252721346
Scope of delivery
Apple AirPod Pro Model Number: A2083 (right ear only).

M size silicone tips are already on the AirPod

Instructions for use on how to pair this AirPod with an existing set

What can you do if you find that the AirPod Pro is not working properly? As long as you are still under warranty, you can of course contact the manufacturer. Unfortunately, problems usually only occur after the warranty period has expired. In electronics stores, you cannot buy AirPods Pro individually on the right or left.
Luckily, nobody has to buy a whole new set anymore, because you can also buy individual AirPods Pro on the right. We'll tell you how later. First, let's take a look at why more and more people need to look for right AirPod replacements.
Why backorder a single AirPod Pro on the right?
It's easy to see why you'd rather just buy a single AirPod rather than a whole set. This would be much more expensive. Sustainability and environmental awareness are also playing an increasingly important role in the decisions of many people. Why buy a set when you only need a replacement for the right AirPods Pro? Experience has shown that these are the most common reasons for buying a replacement.
AirPods Pro hiss to the right
The good sound is the reason why so many people are satisfied AirPods Pro users. If the sound is impaired by noise at some point, then you can't be satisfied with the performance of the headphones, either privately or professionally.
Right AirPod Pro not connecting
Some users are experiencing technical issues. These often manifest themselves in the fact that an AirPod can no longer be connected to the playback device. This makes further use impossible and you have to find a replacement.
Loss of a single AirPods Pro
The size of the AirPods is practical because you can carry them in any trouser pocket. However, size is also a reason why losses keep occurring. You can prevent this by always keeping both AirPods in the AirPods Pro charging case.
Why do we offer individual AirPods?
We as users have also experienced that the AirPods Pro can no longer be used on the right or left and is trying to get a replacement part. Officially, however, individual AirPods are not commercially available. We have developed a business model from the solution to our own problem.
We aim to provide our customers with the exact item in a set that is defective or lost. Nobody should buy products for which they actually have no use. This saves money and conserves resources.
What makes AirPods Pro irreplaceable?
Probably most people will cite the sound, the long run time on a single charge, or the convenience of pairing with iPhone and iPad. And those are all good reasons why the AirPods Pro have so many fans. However, we find two other properties even more important and therefore want to focus on them.
Noise cancellation
Apart from business meetings in the home office, AirPods are mostly used outdoors. On the way to work, doing sports or going for a walk after work. And in all of these places, there is ambient noise that can interfere with music enjoyment. Thanks to the noise cancellation, you can use the AirPods Pro to hide the ambient noise.
For this purpose, microphones are installed both on the outside of the headphones and on the inside, which pick up unwanted external noise. So that these do not disturb the telephone call or the enjoyment of music, background noise is neutralized by means of anti-noise.
Transparency mode
You don't always want to completely isolate yourself from the outside world. If you're waiting for an important phone call, you don't want to miss the ringing while listening to a podcast. The AirPods Pro offer a second mode alongside noise cancellation. In transparency mode, external noise is not suppressed. As a pedestrian, you can hear important background noises such as the siren of an ambulance or the horn of a car and don't have to go without music.
You can get replacements for your AirPods
from us
We buy new sets, break them down into individual parts and sell them on to you. Of course, the right AirPod and left AirPod have the manufacturer's guarantee with us. And always when you buy new goods from us. From time to time we also offer tested used equipment.
We deliberately did not commit ourselves to a single generation of AirPods. With us you will find charging case and AirPods of the 2nd generation. Generation and 3. Generation and for the AirPod Pro.
How do I connect my new AirPod Pro to the charging case on the right?
If you have replaced a broken or missing part of your AirPods, then you must combine them into a set. But this is not a big effort, as our instructions will show you. Follow the individual steps at your leisure and you can listen to music or participate in video conferences again with your favorite device via the AirPods. It is important that you have fully charged both AirPods before following our instructions.
1.Go to the Bluetooth section of the Settings menu and click the Info button next to AirPods.
2.You need to click "Ignore this device".
3.Click "Forget This Device" a second time.
4.Now place both AirPods in the associated charging case.
5.Check the status indicator, which should be blinking amber, by opening the charging case lid.
6.Press the setup button on the back of the charging case for several seconds. And so long until the status display flashes white.
7.Take the device you want to pair with the AirPods and go to the home screen.
8.After you have opened the charging case, you have to hold it with the AirPods in it next to your player. A setup animation should start.
9.Now click on "Connect" and then on "Done".
Follow these simple steps to reconnect and use your set right after purchasing an AirPods Pro.
What can you expect from us?
We know we don't have to convince you of the product. That's why we've done everything we can to get you a replacement for your right AirPod Pro quickly. In our clearly arranged online shop you will find the right spare part.
You can either order in the classic way via the shopping cart. You should if you want to order multiple items. If, like most of our customers, you only want to order one item, you can also click directly on "Buy with PayPal" and you will be directed to the purchase process. If you would like to pay in a different way, you can alternatively click on "Other payment options" and also select Google Pay and shopPay for the express checkout.
We ship all our products free of charge and ship your package within 24 hours. So you only have to be patient for a few days until you have a set for listening to music with your new AirPod Pro again.
Der Kopfhörer wurde von
Apple im Originalset gekauft. Unsere Aufgabe ist es, die einzelnen Teile aus
diesem Set auf Funktion zu überprüfen und anschließend als Ersatzteile zu
verkaufen. Da die Kopfhörer im Original gekauft wurden, besteht ganz normal
noch die Herstellergarantie.
BEREITS MEHR ALS 25.000 ZUFRIEDENE KUNDEN
---
Was dir auch gefallen könnte
---
Ähnliche Produkte
BESTSELLERS
SO BRINGST DU DEIN ERSATZTEIL ZUM LAUFEN
SCHRITT FÜR SCHRITT ANLEITUNG
1
Rufe im Menü "Einstellungen" den Bereich "Bluetooth" auf und klicke auf die Info-Taste neben den AirPods.
2
Klicke auf "Dieses Gerät ignorieren".
3
Klicke erneut auf "Dieses Gerät ignorieren".
4
Verstaue nun beide AirPods in dem zugehörigen Ladecase.
5
Prüfe die Statusanzeige, die jetzt gelb blinken muss, indem du den Deckel des Ladecase öffnest.
6
Drücke die Setup-Taste auf der Rückseite des Ladecase für einige Augenblicke. Du musst drücken, bis die Statusanzeige weiß blinkt.
7
Nehme das Abspielgerät, welches du mit den AirPods verbinden willst, in die Hand und gehe auf den Home-Bildschirm.
8
Öffne nun das Ladecase und halte dieses mit den AirPods darin neben dein Abspielgerät. Es startet eine Animation zur Einrichtung der AirPods.
9
Du musst nur noch auf "Verbinden" und anschließend auf "Fertig" klicken.
SO BRINGST DU DEIN ERSATZTEIL ZUM LAUFEN
SCHRITT FÜR SCHRITT ANLEITUNG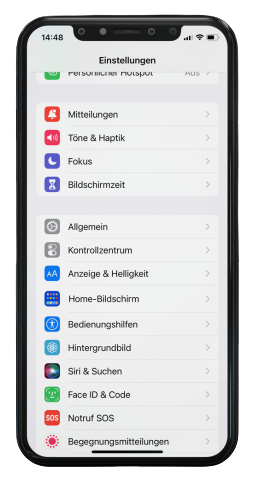 WHAT MAKES AIRPODS PRO IRREPLACEABLE?
WHY DO WE OFFER INDIVIDUAL AIRPODS?
FROM US YOU WILL GET A REPLACEMENT FOR YOUR AIRPODS
ONLY ORIGINAL PRODUCTS GUARANTEED
weiterlesen..
WHAT CAN YOU EXPECT FROM US?