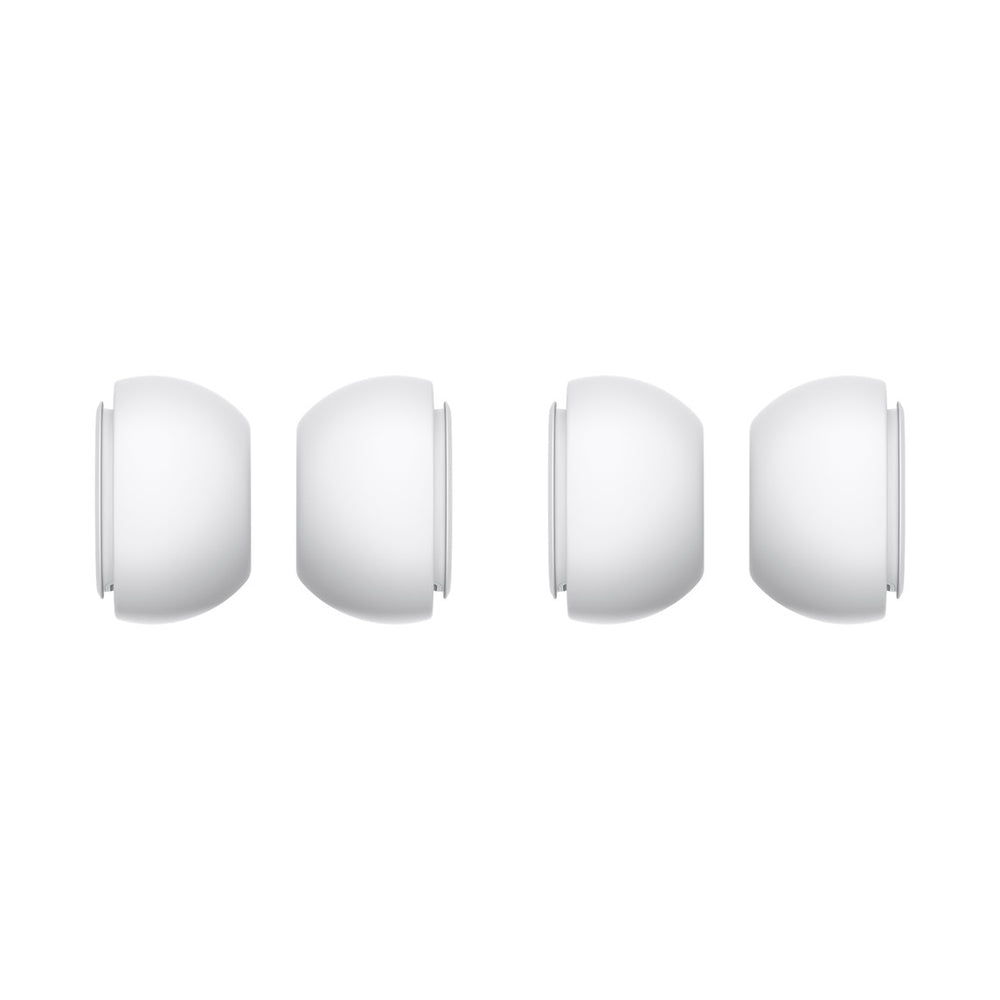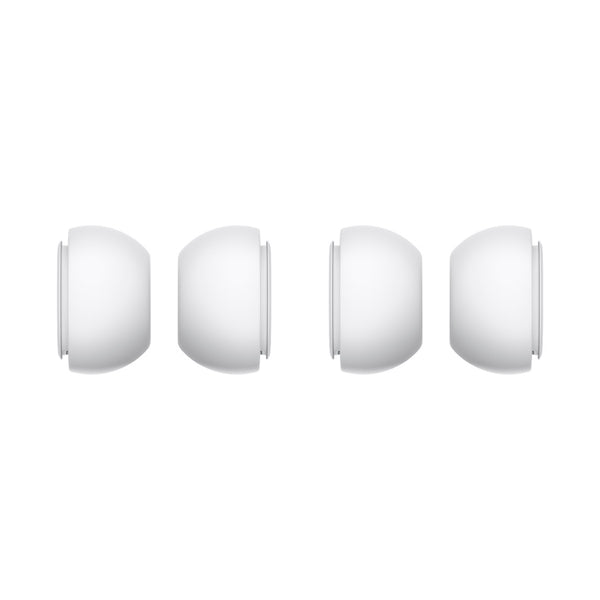 Apple AirPods Pro (1st Gen) Silicone Tips Set of 4 (S and L)
inkl. MwSt., versandkostenfrei ab 10€
Versandbereit in 24h per DHL
Bereits über 25.000 zufriedene Kunden
Immer brandneue Artikel
Product details
Lieferung
Information
Product Details
Apple Genuine Product

Set of 4 (4 silicone tips in total)

Size S and L

Size M is already on the AirPods by default upon delivery

For AirPods Pro 1. Generation (not compatible with the AirPods Pro 2. generation)
Scope of delivery
4 original Apple silicone tips for the AirPods Pro 1. Generation (each 2x size S and L)
Apple AirPods Pro
You've probably already noticed that you can use AirPods for a very long time. However, there is one component on the high-quality headphones that is not suitable for permanent use for various reasons. Of course, this means the silicone tips,
Sooner or later, you too will be looking for AirPods Pro replacement tips. In this post, we don't just want to tell you why you will buy AirPods Pro attachments in the future. You will also find out what you need to look out for and how you can order replacement earpieces quickly and easily from us. So if you're already looking for replacement earbuds, read on to find out how to order them.
Different reasons why you need new AirPods Pro silicone tips
To ensure that the AirPods sit comfortably, the AirPods Pro attachments are made of soft silicone and are therefore particularly comfortable to wear. The different sizes in which the AirPods Pro silicone tips are available mean that they fit snugly and securely in every earcup.
The use of the material over the long term. There may be tears that affect the wearing comfort. If you use your AirPods regularly, then you will feel this wear and tear.
Another reason Apple AirPods Pro replacement tips are in high demand is hygiene. Due to the constant intensive contact with the inner ear, many users feel the need to regularly replace the silicone attachments for the earplugs.
The last reason you might be looking for replacement earbuds is if you lost them. Unfortunately, it happens again and again that the silicone tips come loose and cannot be found again. Good that there is a replacement for it.
What should you look out for when buying AirPods Pro replacement tips?
The range of earplugs is diverse. And of course, it's very tempting to save a lot of money by ordering cheaper replacement eartips that aren't original. But we can only advise you against that. Otherwise you may have the following problems
The attachments are not comfortable and press. Not every manufacturer uses high-quality silicone.
Your AirPods Pro no longer fit in the charging case because the attachments are too big. That would severely limit its use.
The silicone tips are not compatible with the AirPods and cannot be attached properly. Apple has designed its own silicone tips for each generation of AirPods.
The material is not so comfortable to wear because it has been skimped on.
You don't get the right size because cheap manufacturers don't discriminate.
If you want to be sure that you continue to have full comfort and the best sound experience with your AirPods Pro even with spare parts, then you should only buy original AirPods Pro replacement earplugs.
You can now order a replacement
It took a while for the manufacturer to realize that the silicone tips can get lost or broken. In the first six months after the launch of the AirPods Pro, there was only one way to get a replacement. You should have contacted customer support.
Today you can buy AirPods Pro replacement earbuds as a matter of course and we have also included them in our range. This allows us to complete our product range for spare parts for Apple AirPods and to offer you each part from a bundle to buy separately. This can save you a lot of money and we protect the environment together, because you can also buy a single right AirPod Pro earphone, for example.
Own experience was the reason for founding OneEarPod
If you are now wondering how we came up with the idea of ​​founding our company, then we would like to tell you. We've been avid AirPods users ourselves for a long time. And we also had to experience that if a single headphone or charging case were lost or defective, it was not possible to buy individual components.
From a sustainability point of view, that was a big annoyance for us. Who likes to throw away functional components of their bundles? We didn't and we also thought that it would be much cheaper for the user to only order the spare part that he really needs.
We developed our solution from this own problem and founded OneEarPod. We buy complete sets and sell them individually to our customers. Of course, we carry out a functional test beforehand and the manufacturer's guarantee applies. All of our products are original and new.
You can expect that from us
We were aware from the start that we not only want to solve a problem for our customers, but also want to offer a service that is completely satisfactory. That's why we have no shipping costs for all our products. You always only pay the item price.
But that doesn't mean that we're saving on shipping in any way. All of our orders are usually dispatched within 24 hours. Through our reliable partner companies you will receive your order within a few days after receipt of the order.
You have a 30-day right of return with us and our support is of course in German and can be reached by email at any time. If there is a problem, we can process your request quickly and answer you immediately after examining the facts.
Spare parts for various AirPods models
We have designed our online shop as clearly as possible. After all, you don't have to decide on a model, you know exactly which replacement you need. We have Apple AirPods Pro replacement tips and replacement parts for second and third generation AirPods.
Since very few customers order more than one item from us, it was particularly important to us to create an express checkout option. You can jump directly from the product page to pay with PayPal, Google Pay and shop Pay and complete your purchase particularly quickly.
Order AirPods Pro silicone tips conveniently online
If you need replacements for your AirPods Pro attachments, we can deliver them to you within three days free of charge. These are of course original parts and we also have different sizes on offer.
This is the easiest way for you to get a replacement quickly. You don't have to leave the house and get your new Apple AirPods Pro replacement earplugs delivered directly to your home.
Der Kopfhörer wurde von
Apple im Originalset gekauft. Unsere Aufgabe ist es, die einzelnen Teile aus
diesem Set auf Funktion zu überprüfen und anschließend als Ersatzteile zu
verkaufen. Da die Kopfhörer im Original gekauft wurden, besteht ganz normal
noch die Herstellergarantie.
BEREITS MEHR ALS 25.000 ZUFRIEDENE KUNDEN
---
Was dir auch gefallen könnte
---
Ähnliche Produkte
BESTSELLERS
SO BRINGST DU DEIN ERSATZTEIL ZUM LAUFEN
SCHRITT FÜR SCHRITT ANLEITUNG
1
Rufe im Menü "Einstellungen" den Bereich "Bluetooth" auf und klicke auf die Info-Taste neben den AirPods.
2
Klicke auf "Dieses Gerät ignorieren".
3
Klicke erneut auf "Dieses Gerät ignorieren".
4
Verstaue nun beide AirPods in dem zugehörigen Ladecase.
5
Prüfe die Statusanzeige, die jetzt gelb blinken muss, indem du den Deckel des Ladecase öffnest.
6
Drücke die Setup-Taste auf der Rückseite des Ladecase für einige Augenblicke. Du musst drücken, bis die Statusanzeige weiß blinkt.
7
Nehme das Abspielgerät, welches du mit den AirPods verbinden willst, in die Hand und gehe auf den Home-Bildschirm.
8
Öffne nun das Ladecase und halte dieses mit den AirPods darin neben dein Abspielgerät. Es startet eine Animation zur Einrichtung der AirPods.
9
Du musst nur noch auf "Verbinden" und anschließend auf "Fertig" klicken.
SO BRINGST DU DEIN ERSATZTEIL ZUM LAUFEN
SCHRITT FÜR SCHRITT ANLEITUNG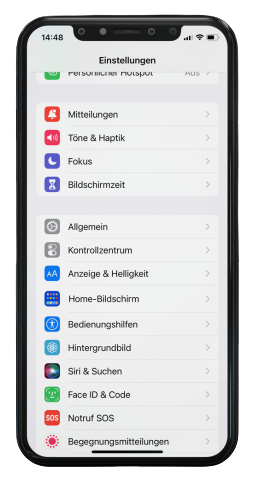 WHAT DO YOU NEED TO PAY ATTENTION TO WHEN BUYING AIRPODS PRO REPLACEMENT TIPS?
YOU CAN NOW ORDER A REPLACEMENT
OWN EXPERIENCE WAS THE REASON FOR FOUNDING ONEEARPOD
APPLE AIRPODS PRO SILICONE TIPS
weiterlesen..
THIS IS WHAT YOU CAN EXPECT FROM US