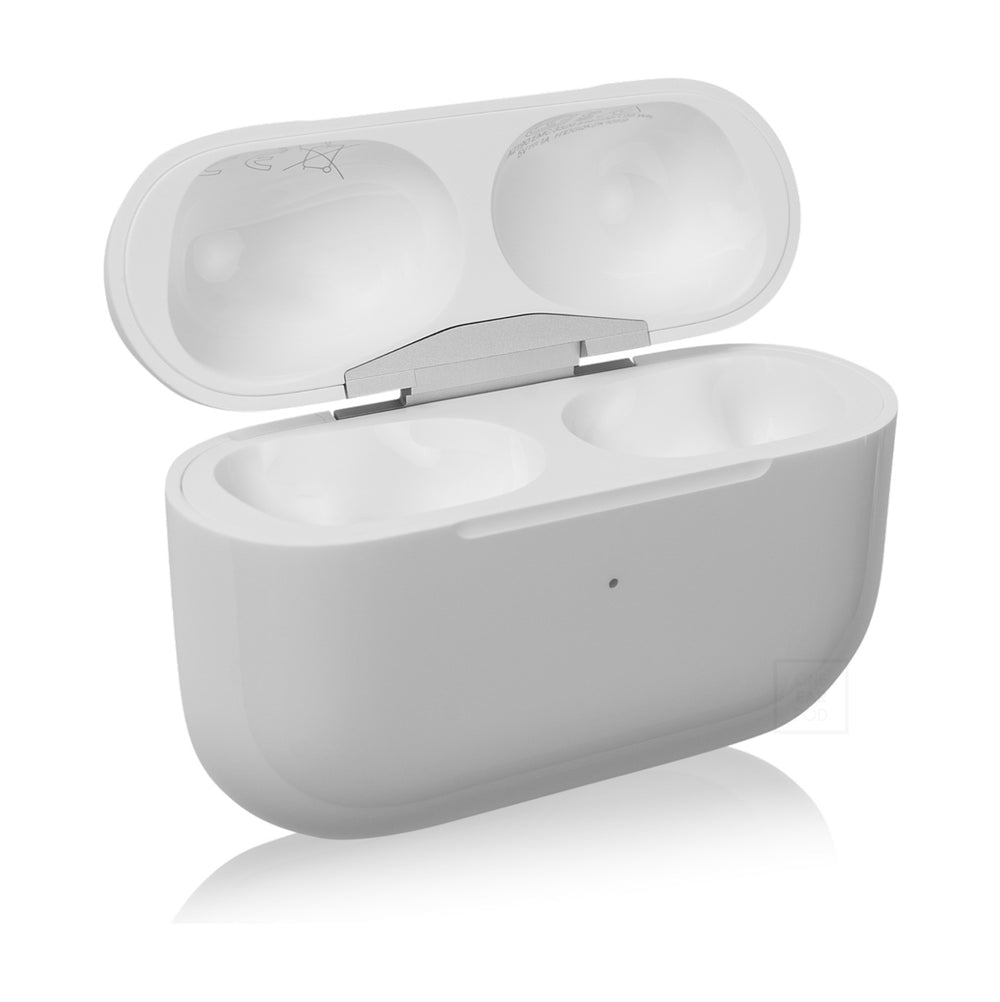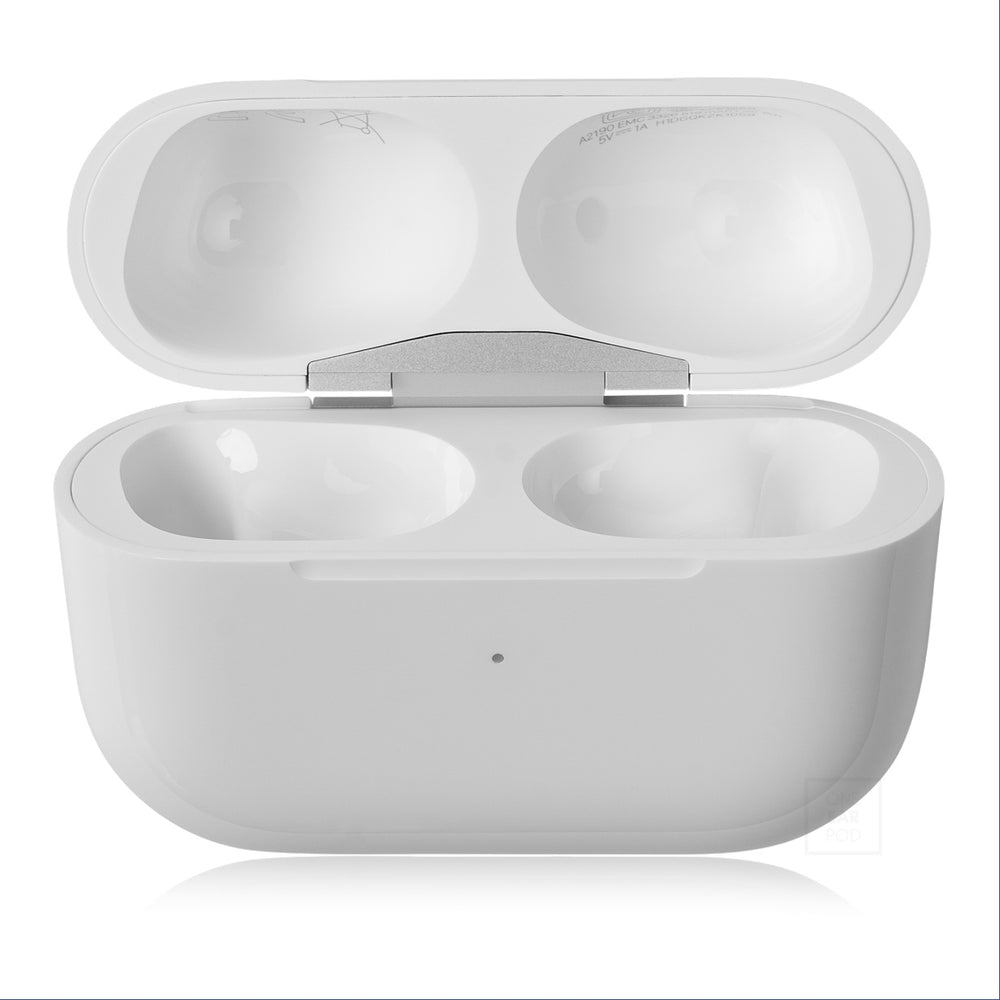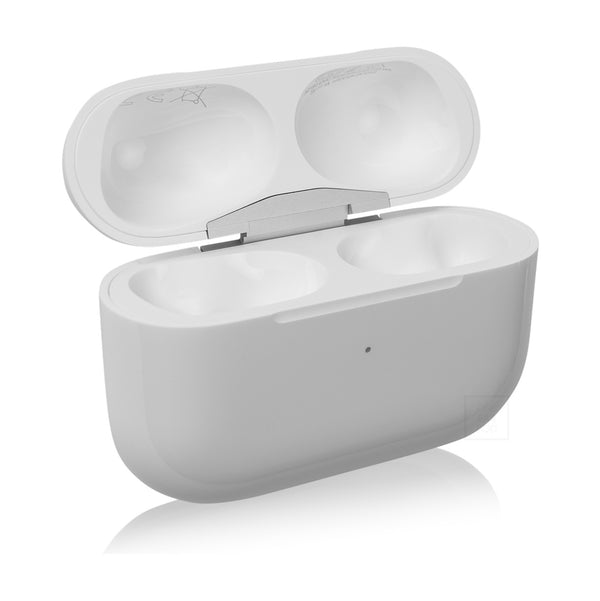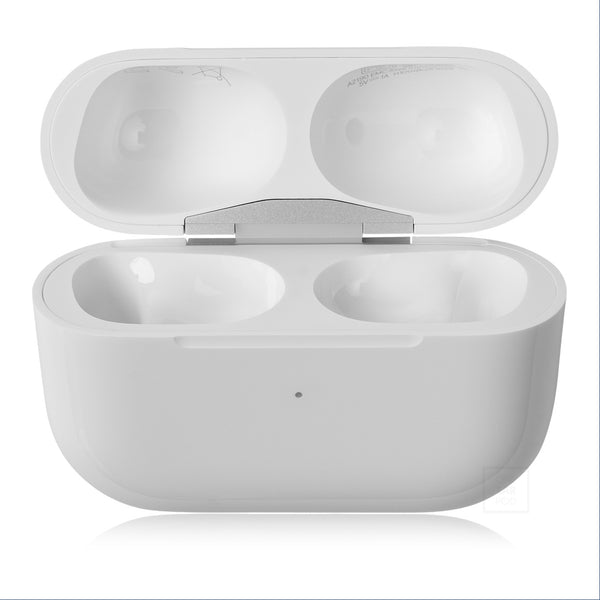 Apple AirPods Pro charging case (MagSafe) replacement
inkl. MwSt., versandkostenfrei ab 10€
Versandbereit in 24h per DHL
Bereits über 25.000 zufriedene Kunden
Immer brandneue Artikel
Product details
Lieferung
Information
Product Details
Apple Genuine Product

Model number: MWP22ZM/A (A2190)

24 hour battery capacity

Can be used for all AirPods Pro 1. Gene variants

UPC: 0194252721346
Scope of delivery
Apple AirPod Pro charging case model number: MWP22ZM/A A2190 (charging case only)

Instructions for use on how to pair this charging case with an existing set

Buy an AirPods Pro charging case
Once you have grown fond of something, you no longer want to do without it. For many people, this also applies to their AirPods. These are no longer just a utensil for spending your free time listening to music or a podcast with them. They provide valuable help at work in the home office and enable location-independent work.
In order to be able to use AirPods, they must be charged regularly with the AirPods Pro charging case. But what if you lost your AirPods Pro charging case or it breaks after the warranty expires? Can you buy an AirPods Pro charging case? Where can I get a replacement AirPods Pro charging case? Or can you charge AirPods without a charging case?
You can get an answer to all these questions here. And we are not anticipating too much when we tell you that you can buy an AirPods Pro charging case from us.
What are the reasons for buying a charging case?
Of course, the most common reason is loss or damage. Even though most people guard their Apple AirPods Pro charging case like the apple of their eye, mishaps happen all the time. You are lucky in misfortune if you really only destroyed or lost the charging case and at least your beloved AirPods are still functional.
Some people even want to play it safe and want an additional charging case. Especially if you use the AirPods intensively, it can be advisable to have an additional charging case ready in the desk drawer. This ensures that you always have sufficient battery power, even during longer meetings.
In both cases it is not necessary to purchase new AirPods including an AirPod Pro charging case. Finding a replacement AirPods Pro charging case is quite enough.
What motivates us to sell the Apple AirPods Pro charging case individually?
We were once at the same point as you. We were looking for a replacement because we lost our AirPods Pro charging case. Because we couldn't find a reliable source of supply, we decided without further ado to create OneEarPod. We wanted to help people who just want to renew a single part from their AirPod set.
In addition to a new or additional charging case, you can also purchase individual AirPods from us. It often happens that you only lose the left or right AirPod and need a replacement for it. Apart from the fact that you can of course save money this way, you also make a contribution to protecting our environment. If you only buy products that you really want to use, then resources are saved and waste avoided. This aspect also convinced us from the start to pursue our idea further.
We offer accessories for different generations of AirPods
Even if we have concentrated our offer on a single product, we can offer you individual AirPods and charging cases from different generations. In addition to an AirPods Pro charging case, we also offer you the right charging case for Airpods of the second and third generation. We think that you should definitely continue to use the AirPods from the second generation.
We mainly offer new goods, for which you will of course receive the Apple guarantee to the usual extent. If possible, we also buy used equipment. These are of course thoroughly checked before we offer them for sale. By buying used products, you can make an even greater contribution to environmental protection.
Ordering is very easy
We deliberately designed our online shop to be very clear. So you can find the right category at first glance. There you can then immediately select the charging case from the right generation. You can either place each product in the shopping cart or click on the "Pay with PayPal" button. Since most of our customers are only looking for a single product as a replacement, it was important to us to include a quick purchase option.
To pay for your order, you can choose not only PayPal, but also credit card and instant transfer as payment options. You must pay in advance so that we can process your order quickly and professionally.
We ship all orders within Germany free of charge. But that doesn't mean that we're cutting corners here. The delivery time is between 2 and 4 days, so you don't have to wait long for your new Apple AirPods Pro charging case.
The charging case is not only important for charging
Even if the power supply is the basic function of the charging case, it also fulfills another important task. You need it whenever you want to connect your AirPods to a receiving device. We have summarized how to do this in a comprehensible instruction ****. Please note that before following our guide, always make sure your AirPods are fully charged.
In Settings, go to Bluetooth and tap the Info button next to AirPods.

Select the option "Ignore this device".

Tap "Ignore This Device" again to confirm.

You must now place both Airpods in the charging case.

If you open the lid now, the status indicator should flash amber.

You now have to press and hold the setup button on the back of your charging case for a few seconds until the status indicator flashes white.

Go to the Home screen on your iPad, iPhone, or iPod.

Open your charging case and hold it next to your iPhone. iPod or iPad. The animation for setting up Airpods should now appear.

If you now tap on "Connect" and then on "Done", then you have completed the setup of your individually purchased Airpods as a new pair.
OneEarPod brings you replacements for your AirPods
Regardless of whether you are looking for a replacement AirPods Pro charging case due to loss or damage, you can order one 24/7 from OneEarPod. In our online shop we offer you individual AirPods and charging cases for AirPods Pro as well as AirPods of the second and third generation. Buying them individually can save you quite a bit of money compared to a new pair.
Our processes are lean, so we can deliver a new charging case to you within a few days. Ideally, the battery performance will last that long and you won't even have to do without music from your Apple AirPods for a single day.
Der Kopfhörer wurde von
Apple im Originalset gekauft. Unsere Aufgabe ist es, die einzelnen Teile aus
diesem Set auf Funktion zu überprüfen und anschließend als Ersatzteile zu
verkaufen. Da die Kopfhörer im Original gekauft wurden, besteht ganz normal
noch die Herstellergarantie.
BEREITS MEHR ALS 25.000 ZUFRIEDENE KUNDEN
---
Was dir auch gefallen könnte
---
Ähnliche Produkte
BESTSELLERS
SO BRINGST DU DEIN ERSATZTEIL ZUM LAUFEN
SCHRITT FÜR SCHRITT ANLEITUNG
1
Rufe im Menü "Einstellungen" den Bereich "Bluetooth" auf und klicke auf die Info-Taste neben den AirPods.
2
Klicke auf "Dieses Gerät ignorieren".
3
Klicke erneut auf "Dieses Gerät ignorieren".
4
Verstaue nun beide AirPods in dem zugehörigen Ladecase.
5
Prüfe die Statusanzeige, die jetzt gelb blinken muss, indem du den Deckel des Ladecase öffnest.
6
Drücke die Setup-Taste auf der Rückseite des Ladecase für einige Augenblicke. Du musst drücken, bis die Statusanzeige weiß blinkt.
7
Nehme das Abspielgerät, welches du mit den AirPods verbinden willst, in die Hand und gehe auf den Home-Bildschirm.
8
Öffne nun das Ladecase und halte dieses mit den AirPods darin neben dein Abspielgerät. Es startet eine Animation zur Einrichtung der AirPods.
9
Du musst nur noch auf "Verbinden" und anschließend auf "Fertig" klicken.
SO BRINGST DU DEIN ERSATZTEIL ZUM LAUFEN
SCHRITT FÜR SCHRITT ANLEITUNG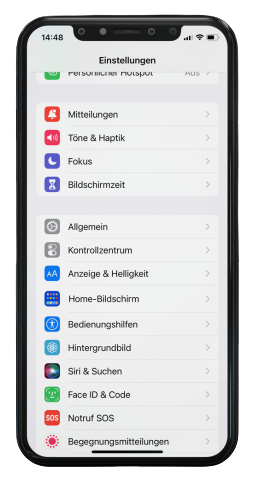 WHAT REASONS ARE THERE FOR BUYING A CHARGING CASE?
WHAT MOTIVATES US TO SELL THE APPLE AIRPODS PRO CHARGING CASE INDIVIDUALLY?
ONEEARPOD DELIVERS YOU A REPLACEMENT FOR YOUR AIRPODS
weiterlesen..
WE OFFER ACCESSORIES FOR DIFFERENT GENERATIONS OF AIRPODS