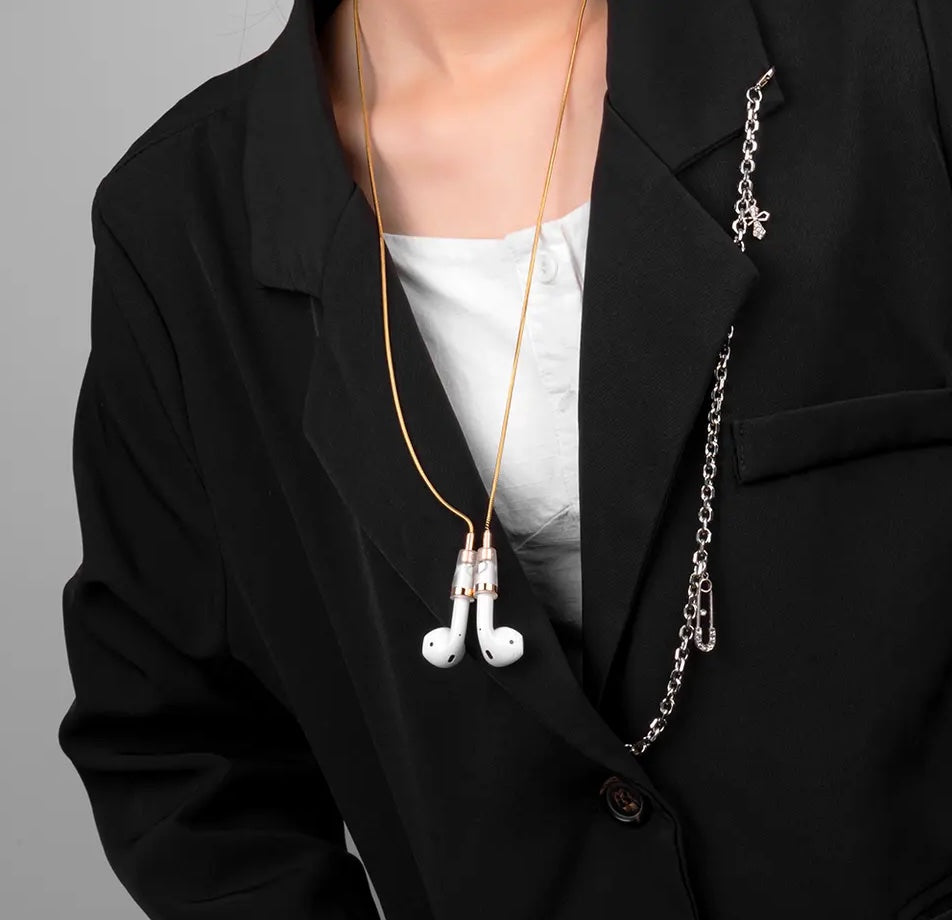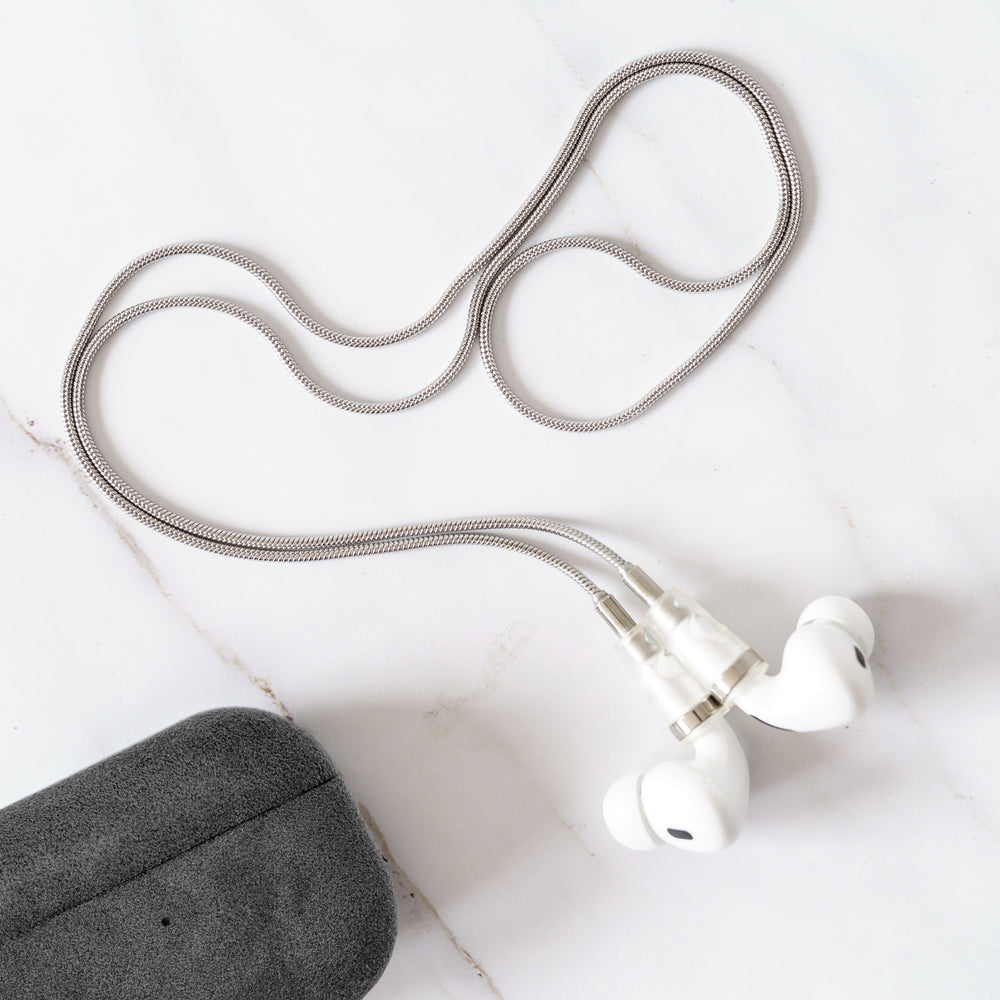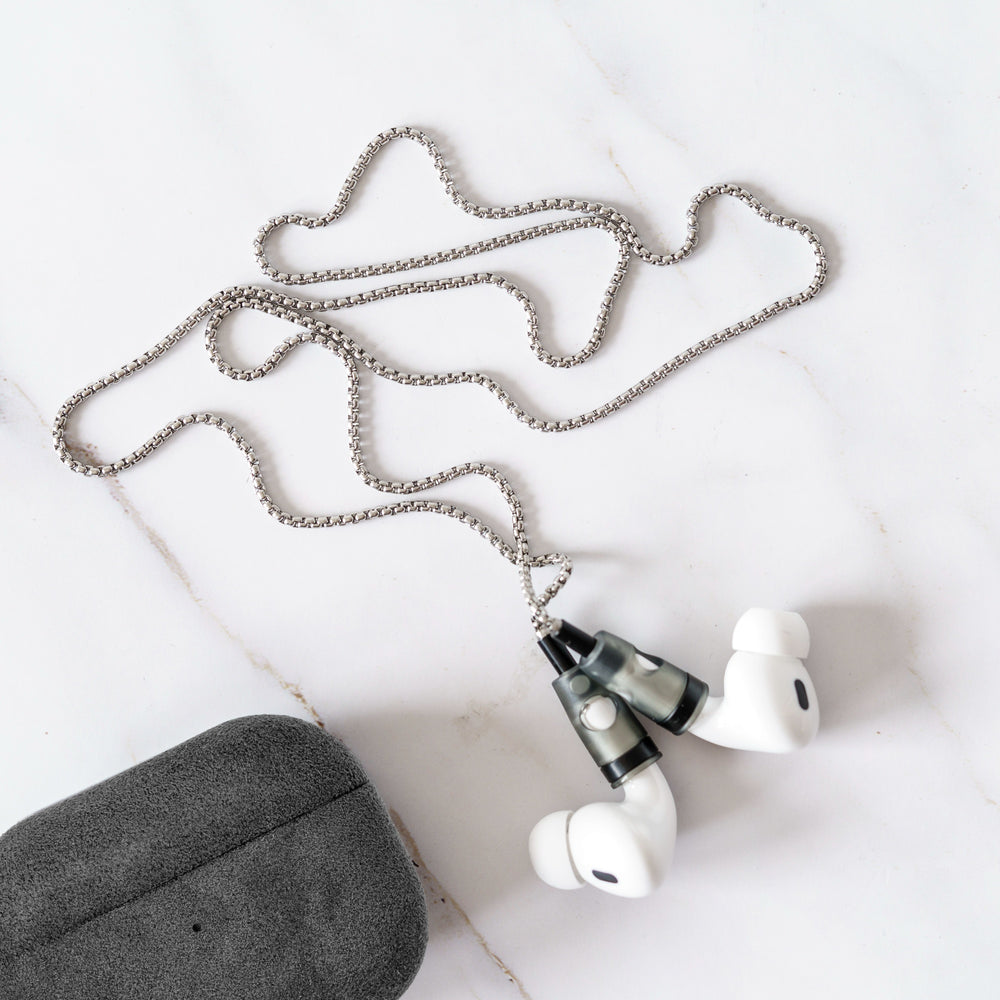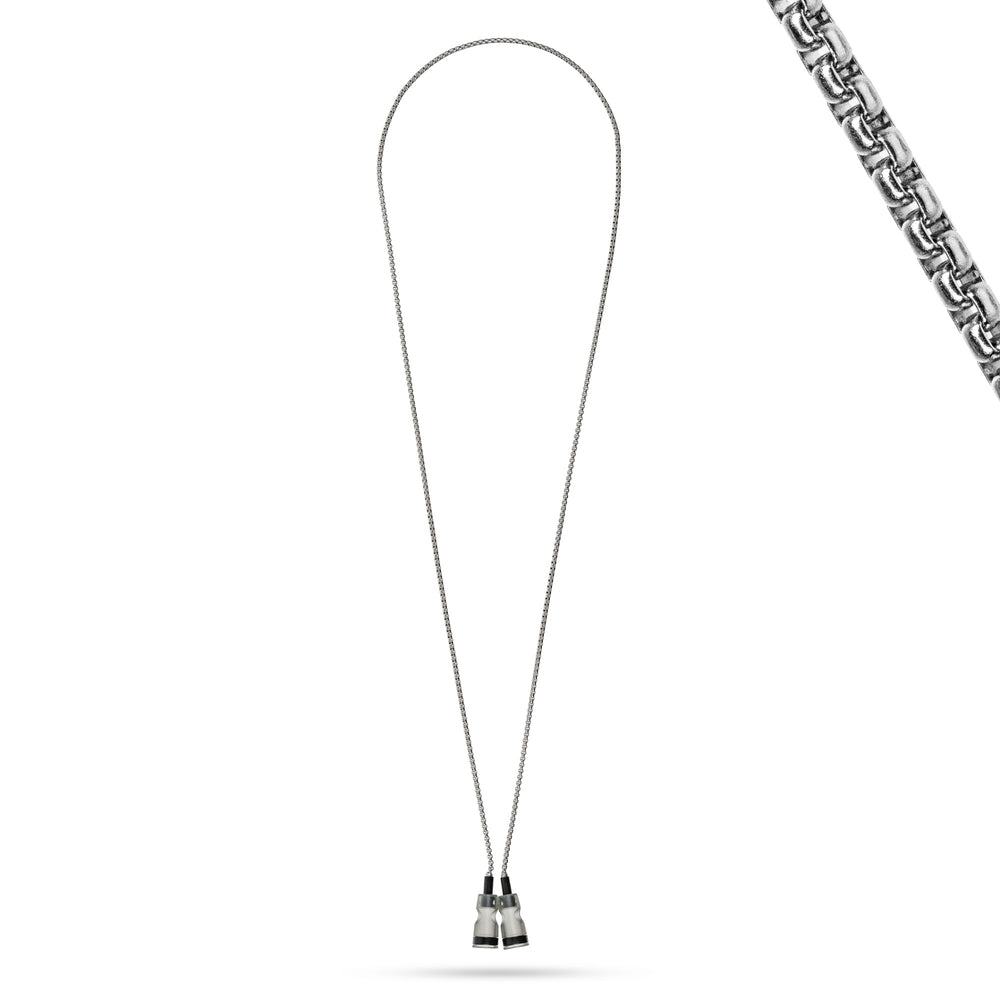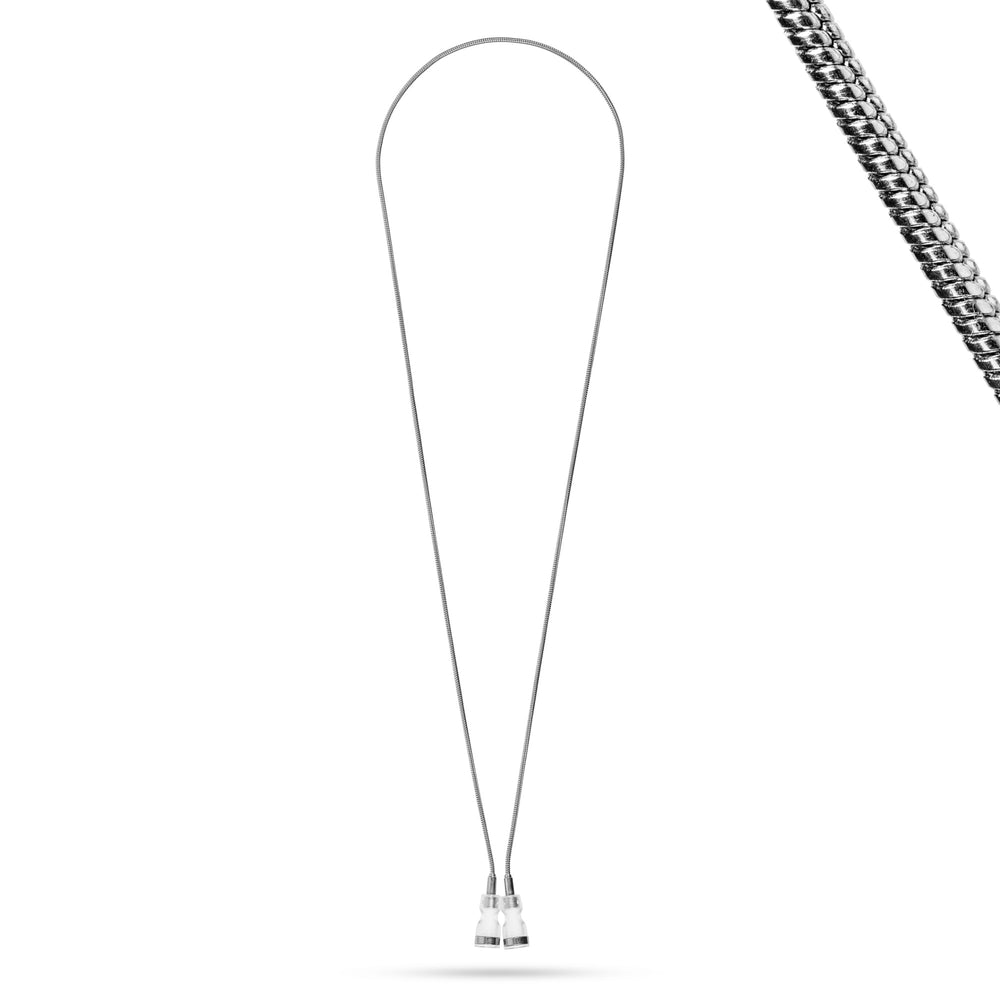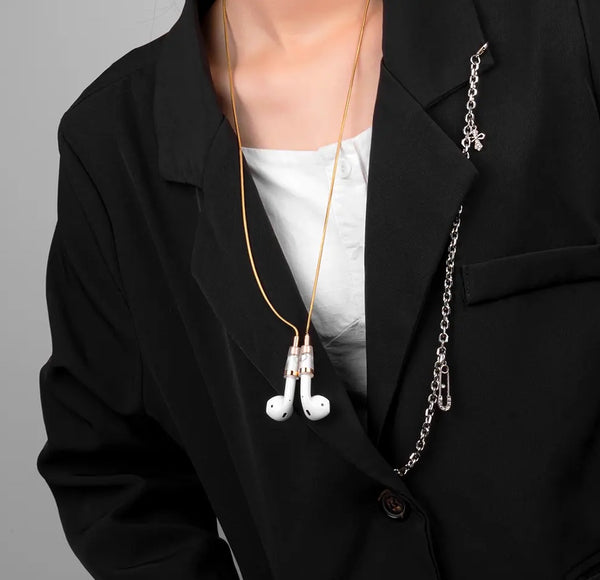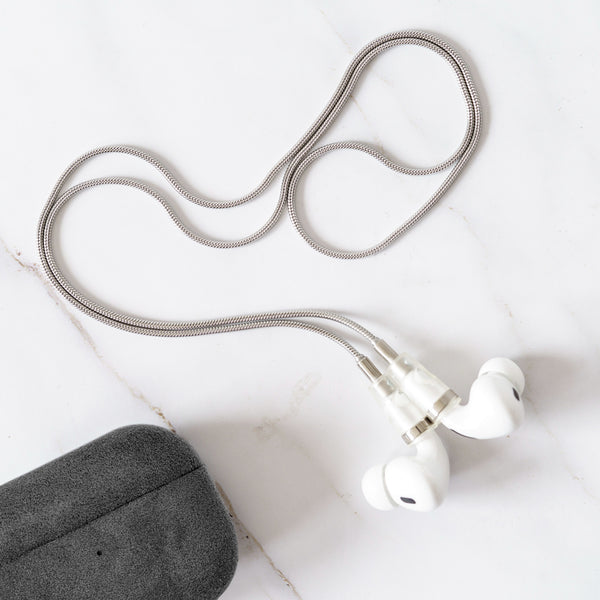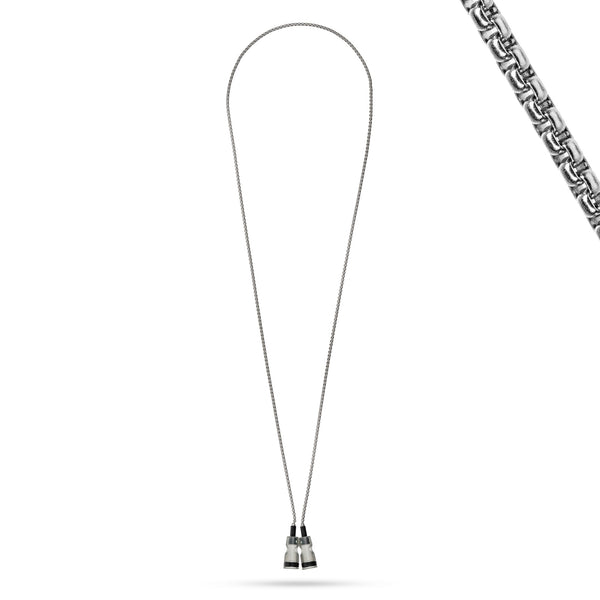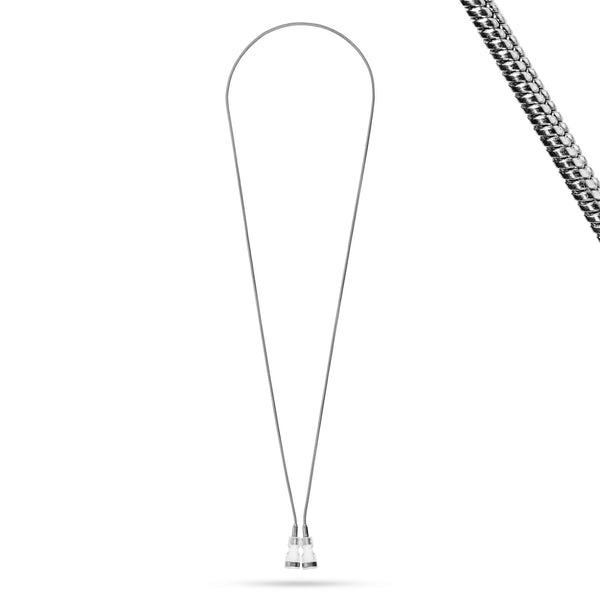 AirPods Necklace "Vittorio" Magnetic | Strap for headphones with silicone | Necklace
inkl. MwSt., versandkostenfrei ab 10€
Versandbereit in 24h per DHL
Bereits über 25.000 zufriedene Kunden
Immer brandneue Artikel
Product details
Lieferung
Information
Our new AirPods necklace "Vittorio": The ultimate accessory for Apple fans! Our premium necklace with high quality cord and silicone holders with magnetic function. So you are guaranteed not to lose your AirPods again and you are stylish at the same time!
Proof against loss: With the AirPods necklace you can say goodbye to lost AirPods. The dedicated mount ensures your AirPods stay securely with you, so you never have to worry about misplacing them.

Built-in magnets keep the AirPods together and secure around your neck.




Comfortable Wearing: The AirPods Necklace is designed to be comfortable to wear for long periods of time. The lightweight design and adjustable cord ensure there is no irritation or discomfort.


Elegant accessory: The AirPods necklace is not only a functional but also a stylish accessory. With its sleek and modern design, the necklace will add a touch of sophistication to any outfit.


High Quality Materials: The AirPods Necklace is made of high quality materials that are built to last. The silicone holder is strong and durable and ensures that your AirPods stay in place no matter what.


Versatile Uses: The AirPods Neck Strap is perfect for a variety of activities. Whether you're running errands, working out, or just lounging at home, the necklace lets you keep your AirPods close at hand without worrying about losing them.
Der Kopfhörer wurde von
Apple im Originalset gekauft. Unsere Aufgabe ist es, die einzelnen Teile aus
diesem Set auf Funktion zu überprüfen und anschließend als Ersatzteile zu
verkaufen. Da die Kopfhörer im Original gekauft wurden, besteht ganz normal
noch die Herstellergarantie.
BEREITS MEHR ALS 25.000 ZUFRIEDENE KUNDEN
---
Was dir auch gefallen könnte
---
Ähnliche Produkte
BESTSELLERS
SO BRINGST DU DEIN ERSATZTEIL ZUM LAUFEN
SCHRITT FÜR SCHRITT ANLEITUNG
1
Rufe im Menü "Einstellungen" den Bereich "Bluetooth" auf und klicke auf die Info-Taste neben den AirPods.
2
Klicke auf "Dieses Gerät ignorieren".
3
Klicke erneut auf "Dieses Gerät ignorieren".
4
Verstaue nun beide AirPods in dem zugehörigen Ladecase.
5
Prüfe die Statusanzeige, die jetzt gelb blinken muss, indem du den Deckel des Ladecase öffnest.
6
Drücke die Setup-Taste auf der Rückseite des Ladecase für einige Augenblicke. Du musst drücken, bis die Statusanzeige weiß blinkt.
7
Nehme das Abspielgerät, welches du mit den AirPods verbinden willst, in die Hand und gehe auf den Home-Bildschirm.
8
Öffne nun das Ladecase und halte dieses mit den AirPods darin neben dein Abspielgerät. Es startet eine Animation zur Einrichtung der AirPods.
9
Du musst nur noch auf "Verbinden" und anschließend auf "Fertig" klicken.
SO BRINGST DU DEIN ERSATZTEIL ZUM LAUFEN
SCHRITT FÜR SCHRITT ANLEITUNG